Jenna Arnold plays Melissa
Theatre provides an opportunity for worlds, characters and ideas to be explored and reflected back to audiences, and Ms Arnold finds it a great privilege to be able to participate in that process. Dance and music wove in and out of school, university and work but with no real focus. When an opportunity arrived to do more, Jenna, jumped at the chance. Being fortunate to be cast in musical theatre, straight drama, Gilbert and Sullivan and short play festivals has built a range of performance skills.  Also, taking backstage roles as stage manager, costume designer and costume creator, assistant director and director (short plays) has provided a well-rounded theatre experience.  Highlights include playing Mrs Bassett in Summer and Smoke (Tennessee Williams) directed by Canadian Walter Learning,  Clytemnestra in the staging of an original translation and re-interpretation of the play Agamemnon, Gilbert and Sullivan's wonderful Pirates of Penzance with the Canberra Theatre, partnering with the creator of the Womens Theatre Forum, based in Canberra ACT to perform in and help produce the original play Gertrude (Mother of Hamlet) and the wonderful Sweet Charity with the Players Theatre.
Book Online to see Love Letters
---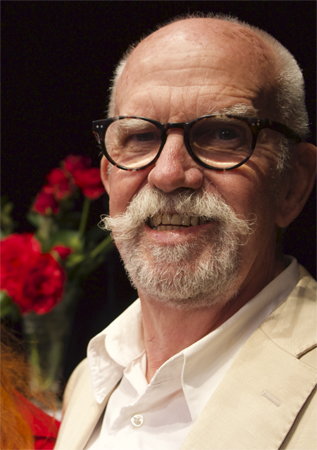 Mark Austin plays Andy
Mark has done a number of shows with Darlo Drama performing in The Venetian Twins, Bedroom Farce, Harbour andThis Old Man Comes Rolling Home.
He performed in the one man show On the Track-The Life of Henry Lawson playing all the characters and also performed in Picasso at the Lapin Agile for the Gosford Theatre Company.
He has done extensive work in screen with Las Chantery, improvisation with Lyn Pearce and comedy with Darren Gilshenen.
With WWLT he played three roles in Sherlock Holmes and the Adventure of the Suicide Club. He followed this with multiple roles in Sylvia and then in Four Flat Whites in Italy
"I am so privileged to work with Jenna Arnold in another great play by A.R. Gurney. I am sure all will enjoy it "
Book Online to see Love Letters
---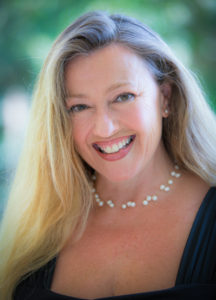 Pauline Wright plays Melissa
In her 40-year career Pauline has appeared on stage locally, nationally and internationally in numerous roles as both an actor and singer as well as in film and television. On the Central Coast, she most recently played Grace in Annie Bilton's Elizabeth and Grace, and Queenie in her own production of Joseph Moncure March's The Wild Party with Andrew Worboys, which then toured to Newcastle and the Spiegeltent for the Canberra International Festival. Highlights have included singing in the Famous Spiegeltent at the Melbourne International Festival and the Islington Folk Club in London, and producing her play The Great Masquerade: Frida Kahlo, a Streetcar and Desire at Avoca Beach Picture Theatre in which she played the title role. Playing lead roles directed by Dinah Shearing in a number of productions including Dolly Wilde in Jill Mather's Wilde Woman, Helena Rubinstein in Mather's Flaws in the Looking Glass and Interrogator C in Rod Milgate's The Fortunates was a great privilege. Pauline played leading roles as Nurse Ratched in One Flew Over the Cuckoo's Nest and Dr Livingstone in John Pielmeier's Agnes of God for the Ad Hoc Theatre Co, directed by Terry Collins. She directed Rod Milgate's play the Archibald Prize and Lanford Wilson's Burn This for Ad Hoc as well as John Summons' Lamb of God and Jill Mather's Colette's Feast for The Wild Party. She was a co-founder of the 5 Lands Walk and researched and wrote the acclaimed multi-media production Latitude 33created and composed by Yantra de Vilder. Most recently she made a film clip of her song From the Heart, composed by her husband, jazz musician Jiri Kripac.
Book Online to see Love Letters
---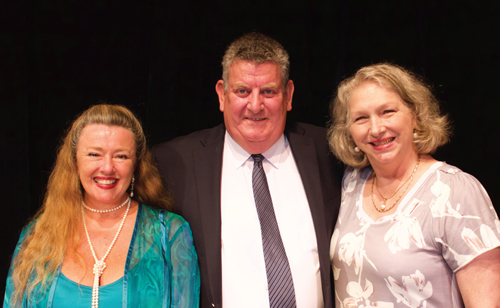 Jan Grounds – Director
Jan has directed Sylvia and Private Lives for WWLT and has been Assistant Stage Manager for Breaking Legs (2013), Stage Manager/Assistant Director for The Odd Couple (2014), Hay Fever (2015), Absurd Person Singular (2016), When Dad Married Fury (2017) and A Murder is Announced (2017).
Jan has been a lover of theatre all her life and her career as an English teacher saw Jan being a co-director of many school musicals including Joseph and the Amazing Technicolour Dream Coat, Little Shop of Horrors, Jesus Christ Superstar, and South Pacific.
Jan had a return to back stage at T.H.E. Theatre Ryde on their production Leader of the Pack and was Assistant Stage Manager for Zenith Theatre's production of Othello.
"I am so pleased to be directing Love Letters by A.R. Gurney as it is a work which is sweet, poignant & funny.
The play spans 50 years of friendship from childhood sweethearts, fraught teenage hood, through to the highs & lows of adult life.
Theatre goers who saw A.R. Gurney's Sylvia will appreciate how well written and finely crafted his writing can be. Love Letters was nominated for a Pulitzer Prize.
For Love Letters we have two fine casts – Graham Vale with Pauline Wright and Mark Austin with Jenna Arnold – alternating performances not only giving audiences an opportunity to see a different approach and interpretation, but to appreciate the incredible talent which we enjoy here on the Central Coast.
Love Letters was written in the late 1980's and was first performed by A.R. Gurney himself with Holland Taylor at the New York Public Library. It has since become a performance favourite for name actors on Broadway and other theatres around the world. Last year, Sally Field and Bryan Cranston performed an online version of the play during the COVID-19 pandemic to benefit the Actors Fund.
The story of Andy and Melissa is presented in the unique and powerful recalling of their correspondence over 50 years. From the 1930s onwards, Gurney has captured the way society was overshadowed by events such as WWII and how they impacted on individual life choices.
In many ways Love Letters is a gentle return to theatre as we share the intertwining of Melissa and Andy's relationship through the intimacy of their letters to each other with very little to distract us from the words hand written then mailed to each other to be read in their own moment in time.
Book Online to see Love Letters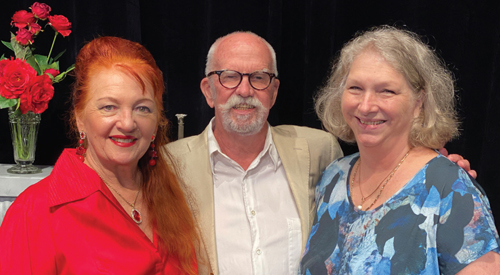 ---