Congratulations to all participants in this year's FLASH Festival.
After six months work from convenors, writers, crew, directors and actors the final plays were presented before audiences (and judges) on the weekend.
The winners are: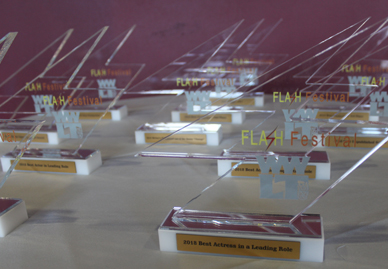 Best Production
Audience Participation by Andrew Thomson
Directed by Scott Goodacre
Cast
Phil Moore
Jake Cain Roser
Clayton Williamson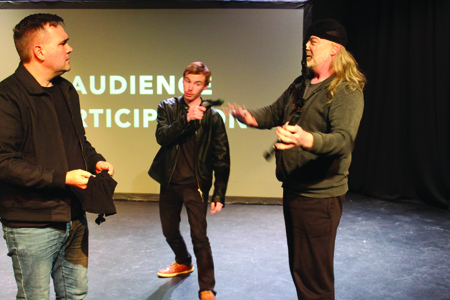 Best Production - 2nd
Just Passing Through by Sally Bartley
Directed by Jenna Arnold.
Cast
Gordon Crawford
Clayton Williamson
Kirra Stallard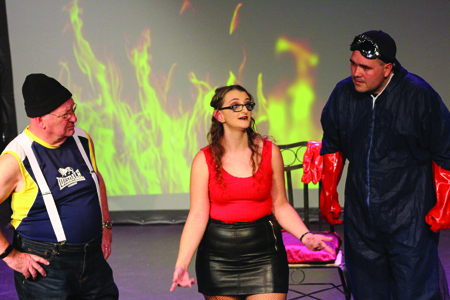 Best Production - 3rd
Black Friday by Penny Dilworth
Directed by Michael Sheather.
Cast
Liane Porter
Graham Vale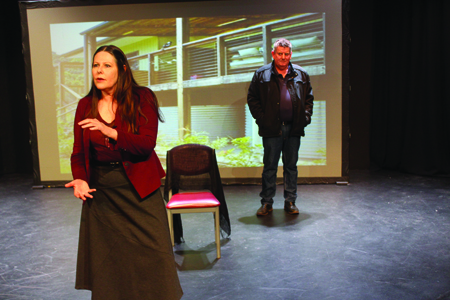 Judges' Special Award
Phil Moore for directing Last Days Pompeii by John Fraser
and for acting in Audience Participation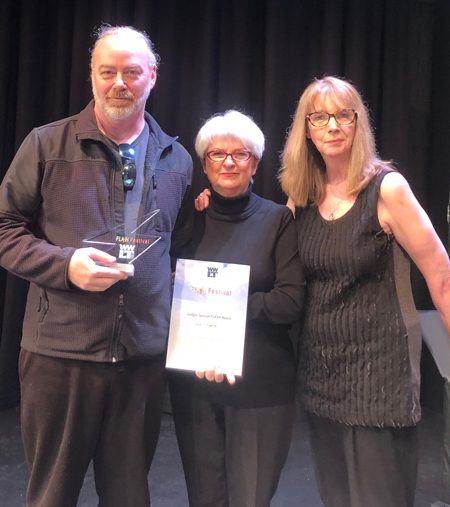 Best Unpublished Script
Audience Participation by Andrew Thomson
pictured with WWLT president Christine Vale and FLASH Convener Fran Armstrong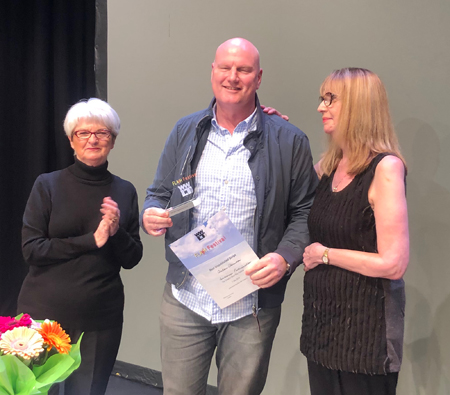 Writers FLASHIEST Use of the theme: FIRE
So Fire Me by Rowan Cowley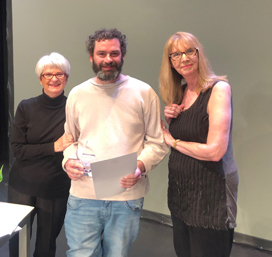 Best Actor
Jake Cain Roser for Audience Participation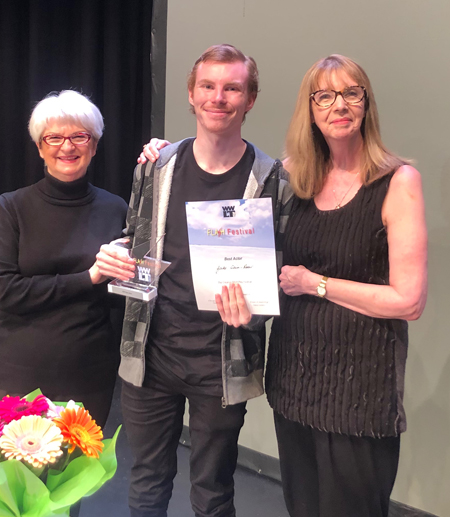 Best Actress
Amanda Benson for The Firing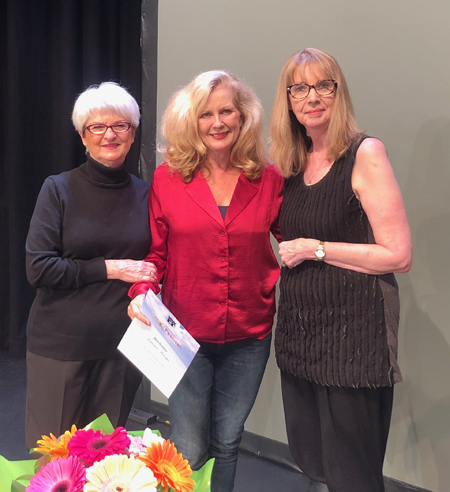 Best Actor: Runner Up
Clayton Williamson for Audience Participation and Just Passing Through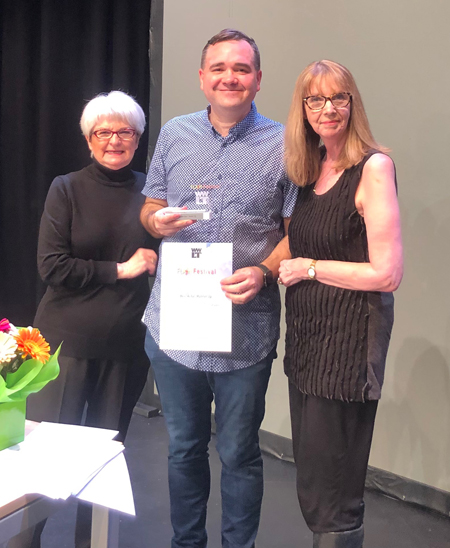 Best Actress: Runner Up
Bronwyn Price for The Firing
People's Choice Award Best Play
Audience Participation by Andrew Thomson
Directed by Scott Goodacre
Cast
Jono - Phil Moore
Brian – Jake Cain-Roser
Steve – Clayton Williamson